Catwings. DJ Papa Scroach. Punk rock from NYC. Monday. Yeah. It's going to be crazy.
---
Monday, November 30
Sean Carnage presents…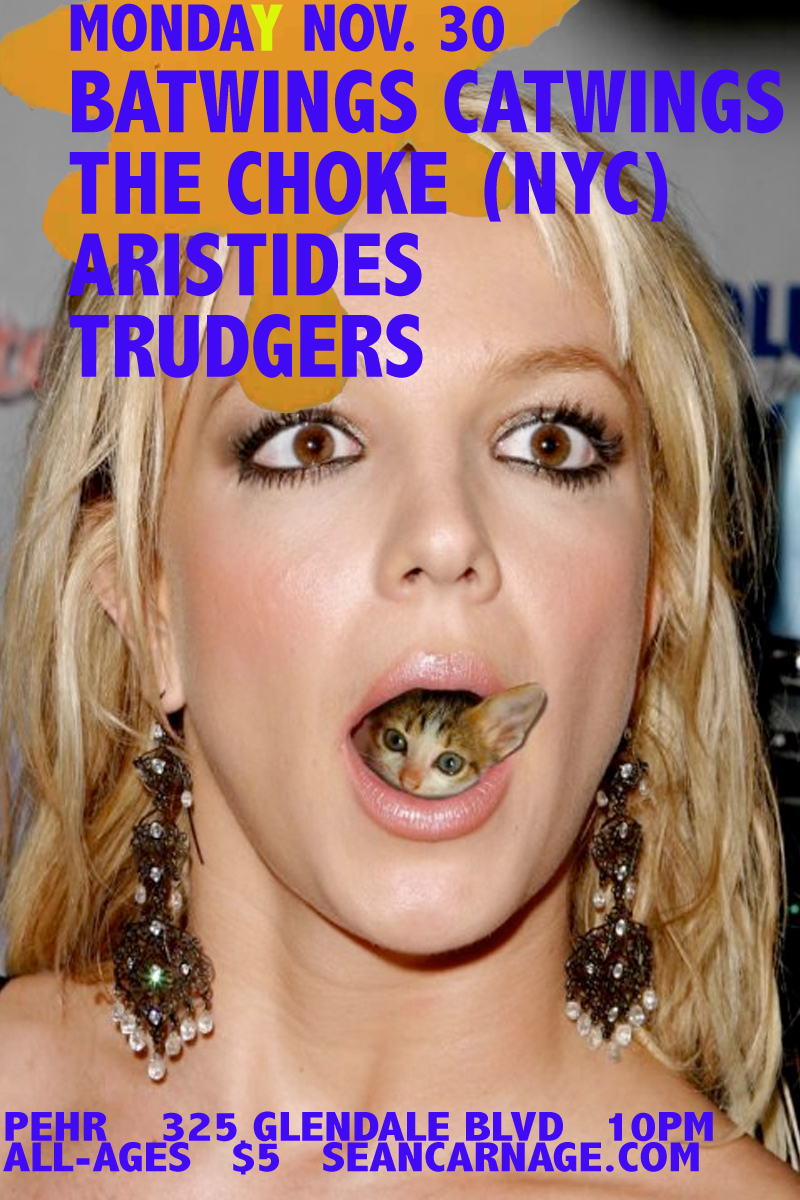 Batwings Catwings (ex TPF!, Puppy Dog)
The Choke (NYC)
Aristides
Trudgers
With DJ Papa Scroach
Starts 9:30pm / $5 / all-ages
Pehrspace—325 Glendale Blvd.,  in Historic Filipinotown
Here are photos from Friday's special event with _ Quarterly, Swill Children, NASA Space Universe, Twin Lion, W.H.I.T.E., Swagger Dagger, Dva Damas & DJs  Spears & Jordan. Photos by Mikhai Tran and Sean Carnage.
Swagger Dagger
DVA Damas
NASA Space Universe
W.H.I.T.E.
Twin Lion
WWW.SEANCARNAGE.COM
You must log in to post a comment.